US-Israel Relationship
Ambassador Friedman's First Stop in Israel the Kotel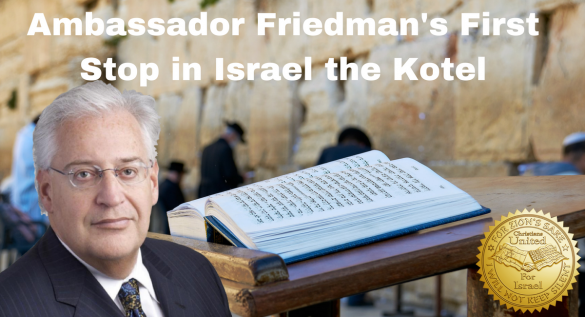 WASHINGTON — David Friedman, the new US ambassador to Israel, will make the Western Wall his first official stop when he arrives at his post on May 14, US officials told The Jerusalem Post on Tuesday.
Senior State Department officials confirmed the ambassador would travel to Israel in ten days, but declined to comment on where he will be taking residence.
Friedman has previously advocated the US move its embassy in Israel from Tel Aviv to Jerusalem— a potentiality that US President Donald Trump is "actively considering," Vice President Mike Pence said at an event marking Israel's independence on Tuesday.
Trump is expected to travel to Israel on his first official trip on or around Jerusalem Day later in the month.