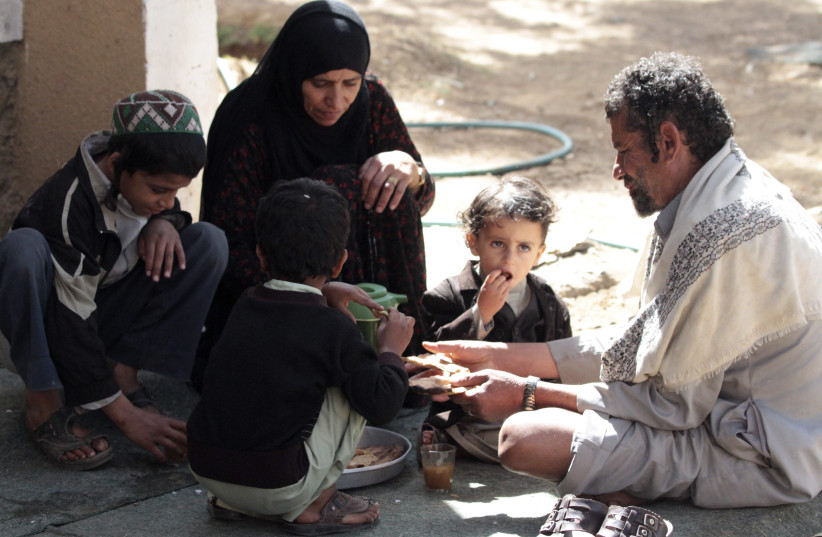 In The News
Almost all remaining Jews in Yemen deported – Saudi media
03/29/2021
The last three Jewish families in Yemen were deported by the Iranian-backed Houthi rebels, leaving only four elderly Jews in the country, after heavy pressure by the Houthis, the London-based Saudi daily Asharq Al-Awsatreported over the weekend.
The families, totaling 13 people, told Asharq Al-Awsat that they were now searching for a new home. The families had resisted leaving their home, but finally agreed to leave after the Houthis made their departure a condition for the release of Levi Salem Marhabi, a Jew who was captured by the Houthis about six years ago
"They gave us a choice between staying in the midst of harassment and keeping Salem a prisoner or leaving and having him released," one of the deported Jews told Asharq Al-Awsat. "History will remember us as the last of Yemeni Jews who were still clinging to their homeland until the last moment."
Marhabi was arrested by the Houthis for helping a Yemeni Jewish family move an old Torah scroll out of the country. Despite a court ruling that he was innocent and should be released, he was reportedly held as a bargaining chip, according to the daily.
Read More: Jerusalem Post