US-Israel Relationship
Allies knew of Holocaust in 1942, 2 years before previously assumed, UN documents prove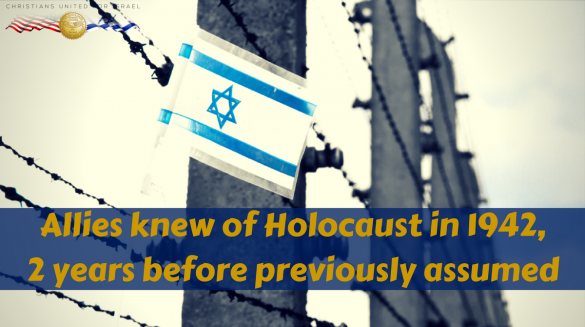 Recently released documents show that the Allied forces were aware of the scale of the Holocaust some two years earlier than previously assumed. They did little to stop the deaths or rescue the victims.
The unsealed United Nations files show that the US, UK and Russia knew as early as December 1942 that two million Jews had been massacred and millions more were at risk of being killed, Britain's Independent newspaper reported on Tuesday.
Despite that knowledge, the Allies did not accept refugees or take action to prevent the slaughter.
"The major powers commented [on the mass murder of Jews] two-and-a-half years before it is generally assumed," Dan Plesch, author of the new book "Human Rights After Hitler," told the Independent.
Dan Plesch, director of the Centre for International Studies and Diplomacy at SOAS, University of London, author of "Human Rights After Hitler," August 2012. (Screen capture: YouTube)
In December 1942, UK Foreign Secretary Anthony Eden told the British parliament, in a statement on behalf of the UK, the US and the Soviet governments, that the Nazis were in the process of exterminating the Jews. Eden said that a similar statement was also being read out in Moscow and Washington at the same time.
"The German authorities, not content with denying to persons of Jewish race in all the territories over which their barbarous rule extends, the most elementary human rights, are now carrying into effect Hitler's oft-repeated intention to exterminate the Jewish people," Eden said in the statement.
Read More: Times of Israel