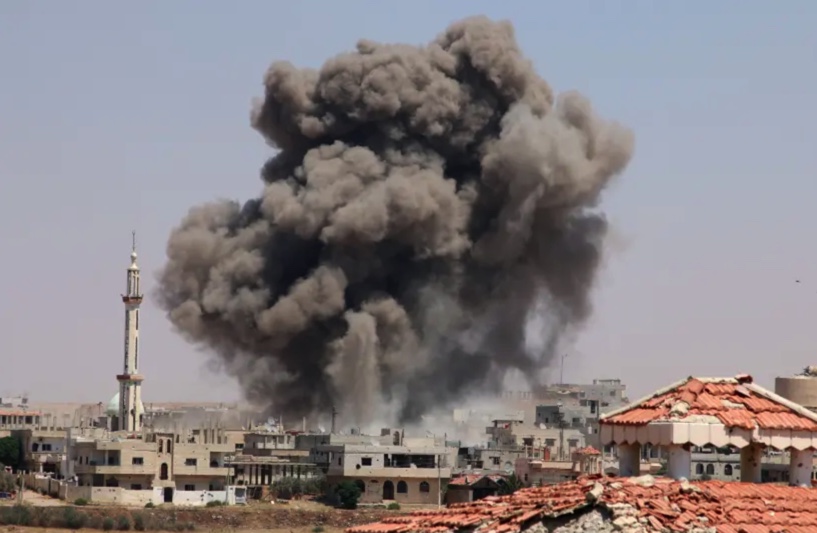 In The News
Alleged Israeli strike targets sites near border in Syria
Syrian state media reported early Wednesday morning that Israel had fired a number of surface-to-surface missiles from the Golan Heights towards sites in Quneitra near the border, causing some material damage.
Independent reports indicated that the targets of the strikes were near Madinat al-Baath and Rwihinah, both located near the border with Israel.
The strikes are the second alleged Israeli attacks in Syria in a week. On Thursday, a number of sites were targeted by surface-to-surface missiles near Zakyah, south of Damascus. According to the Syrian Capital Voice site, Iranian militias control sites and warehouses at the sites that were targeted.
Two weeks ago, an anti-aircraft missile fired from Syria set off rocket sirens in and near Umm al-Fahm in northern Israel, as Syrian state media reported an alleged Israeli airstrike near Damascus. According to Syrian state news agency SANA, a Syrian soldier and five civilians were killed in the alleged Israeli airstrike.
One of the sites targeted was the Scientific Studies and Research Center in Jamraya, according to the Capital Voice. A large explosion was reported at the site after it was hit, according to the report.
Read More: The Jerusalem Post