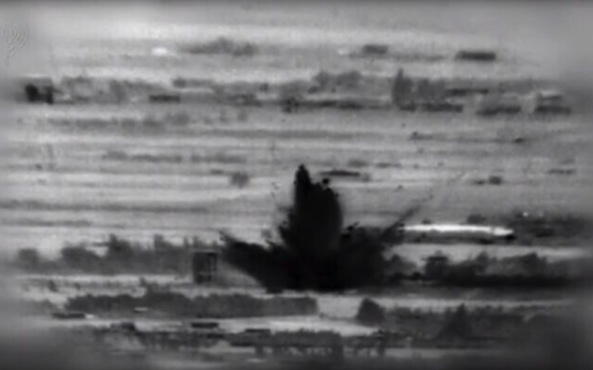 In The News
Alleged Israeli strike said to prevent Iran from landing weapon systems in Syria
An unusual surface-to-surface missile attack targeting Damascus International Airport that took place two weeks ago and was attributed to Israel was successful in damaging some runways, preventing large cargo planes from landing at the airport.
As a result, Iran has been unable to land the Boeing 747 cargo planes it uses to deliver systems equipped with guidance technology for upgrading existing missiles into precision-guided missiles, Channel 12 news reported Tuesday.
Citing satellite imagery of the Syrian airport following the alleged attack, the report noted that runways at the site were bombed on both ends, shortening them significantly and preventing large planes from landing.
According to the report, the strategic strike achieved its purpose and helped address an issue of great concern for Israel — Iranian weapons and missile-improving systems shipped from Iran to its Lebanese proxy Hezbollah through Syria.
Israel has admitted to carrying out hundreds of sorties over Syria in the last decade, mostly to stymie attempts by the Islamic Republic to transfer weapons or establish a foothold in a country that borders Israel.
Read More: Times of Israel