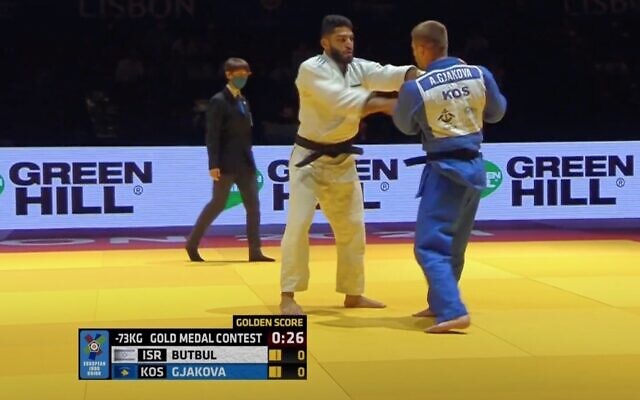 Algerian judoka said to quit Olympics in order to not face Israeli opponent
A day before the Tokyo Olympics are set to officially open, Algerian judoka Fethi Nourine reportedly pulled out of the games on Thursday in order to avoid the possibility of facing an Israeli competitor.
According to Hebrew media reports, Nourine made the decision after he was drawn earlier Thursday to face Tohar Butbul in the second round of the under-73kg men's judo competition, if he were to advance past his first fight.
"We were not lucky with the draw. We got an Israeli opponent and that's why we had to retire. We made the right decision," Nourine's coach Amar Ben Yaklif was quoted in the reports as telling Algerian media.
In 2019, Nourine pulled out of the Judo World championships when also drawn to face Butbul.
Butbul will now face Sudan's Mohamed Abdalarasool in his first fight.
Read More: Times of Israel