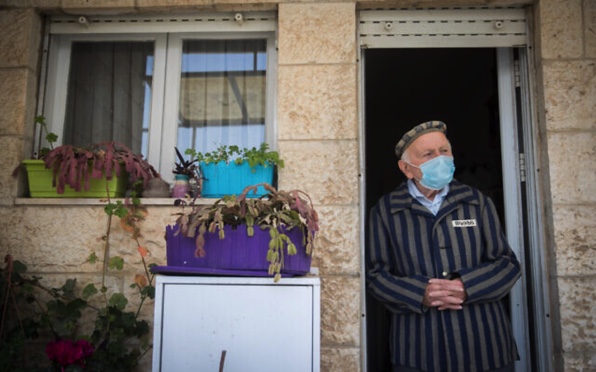 In The News
Ahead of annual memorial day, 161,400 Holocaust survivors living in Israel
There are 161,400 Holocaust survivors living in Israel, according to figures published Wednesday by the Social Equality Ministry ahead of the coming Holocaust Memorial Day.
The number includes those who were victims of antisemitism during the Holocaust period, according to a statement from the ministry's Holocaust Survivors' Rights Authority.
The average age of Holocaust survivors is 85.5, with 31,500 over age 90 and more than 1,000 who have lived for over a century.
Over the past year, 15,553 survivors died in Israel, an average of more than 42 a day.
Social Equality Minister Meirav Cohen said "the goal is to help the survivors live with the dignity they deserve, along with commemorating the memory of the Holocaust and its victims.
"Under the shadow of the fact that over 40 survivors depart from us every day, our mission is extremely urgent," she said.
Read More: Times of Israel