Israeli Society
After Syria strike, Netanyahu says Israel will hit all those who seek to harm it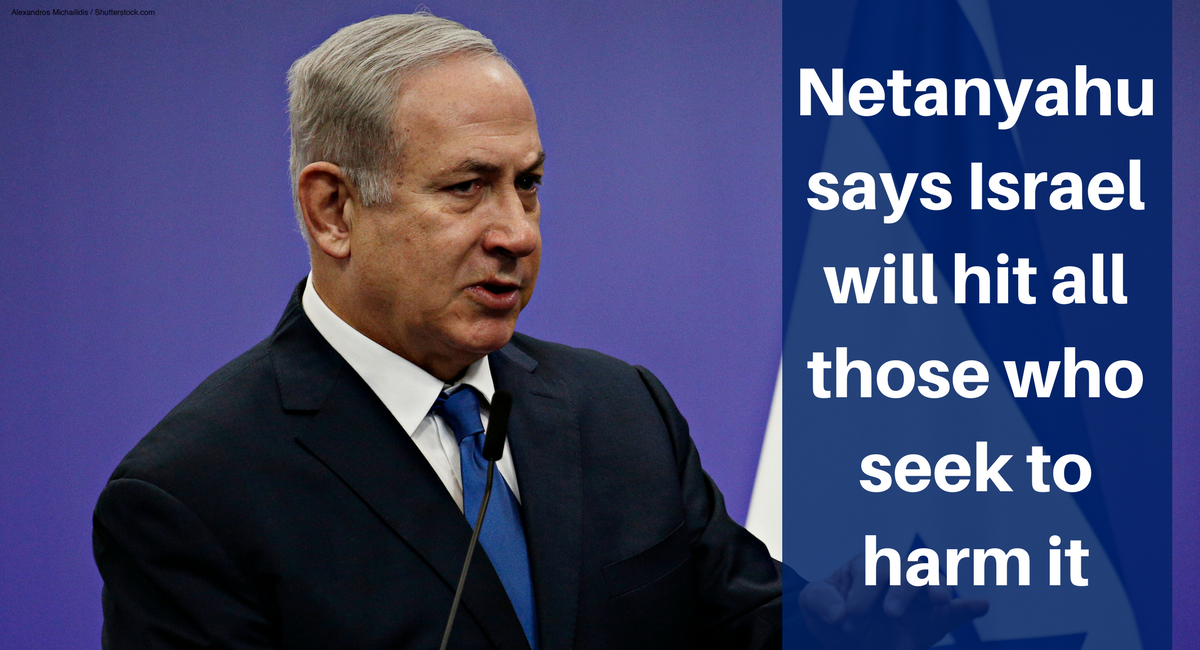 Prime Minister Benjamin Netanyahu said Monday that Israel will hit anyone who intends to harm the country, appearing to indirectly refer to a predawn missile strike on an air base in central Syria that reportedly killed 14 people, which has been blamed on Israel.
Israel refused to comment directly on the attack, after Russia and Syria blamed the Jewish state. NBC News quoted two US officials as saying that Israel had carried out the strike, adding that Washington was informed in advance.
Netanyahu, was the southern town of  Sderot during the signing of am agreement on a housing project. Sderot is a frequent target of rockets from nearby Gaza.
"The first thing that is happening here may be summarized in one word – security: Security for Sderot, security for the area adjacent to the Gaza Strip, security for the Negev, security for Israel, security in the future," Netanyahu said.
"We have one clear and simple rule and we seek to express it constantly: if someone tries to attack you – rise up and attack him. We will not allow, here on the Gaza border, them to hurt us. We will hurt them," he said.
"Security in the present is a necessary condition for security in the future and what we have here today is a powerful expression for our future security," Netanyahu said, apparently referring to the dual threats Israel faces in the north and in the south.
Earlier Monday Israeli planes carried out airstrikes in the northern Gaza Strip, the army said, hours after a group of Palestinians entered Israeli territory from the enclave and planted two improvised explosive devices along the Gaza security fence.
Israel was also accused of carrying out strikes beyond its northern border.
In a rare move, Russia accused Israel earlier Monday of carrying out the strike, as did dictator Bashar Assad's regime.
Read More: Times of Israel