Iran
After Soleimani, 'maximum pressure' campaign against Iran has entered a critical phase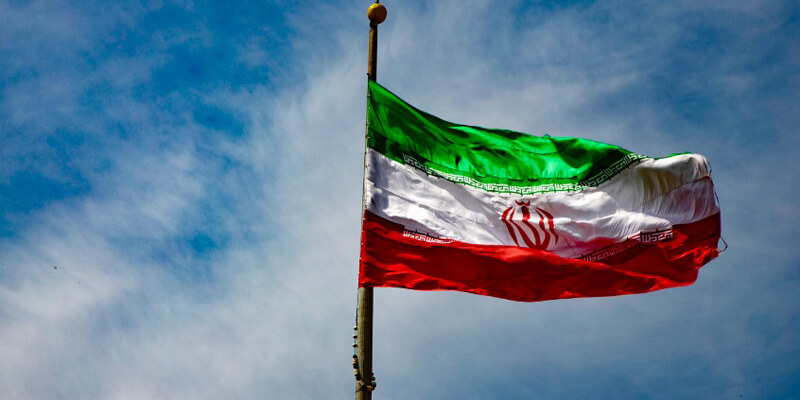 Less than 24 hours after Defense Secretary Mark Esper warned of possible preemptive action against Iran, a historic strike killed Quds Force leader Qassem Soleimani, Iranian proxy militia commander Abu Mahdi al Muhandis, and other Islamic Revolutionary Guard Corps officers. These individuals, and Soleimani in particular, had the blood of hundreds of American soldiers and thousands of innocent civilians on their hands.
This escalation occurred after Iranian proxy forces in Iraq attacked a U.S. base, killing one American, and the United States responded. This, in turn, led Iranian-backed forces, under the command of Soleimani, to attack the U.S. Embassy in Baghdad. The exchange followed months of Iranian provocations against the U.S. and our regional allies.
The death of Soleimani has badly wounded the Revolutionary Guard, but the U.S. will face a number of new challenges in the coming year, as Iran will undoubtedly seek revenge and continue to lash out under immense economic pressure.
This latest military conflagration comes on the heels of a maximum economic pressure campaign that has left the regime in a dire financial situation. Even by the Iranian president's figures, the Islamic Republic has lost $200 billion because of U.S. sanctions. The International Monetary Fund estimated that the Iranian economy contracted 9.5% in 2019. With annual inflation in Iran at 40% and oil exports cut by 90%, the regime is in economic peril.
The U.S. government's recently declassified estimate of Iran's foreign exchange reserves, a key indicator of economic viability, shows that the regime has access to as little as $10 billion in reserves. It is thus no surprise that the regime in Tehran is turning to asymmetrical responses to react to American pressure and may now become more desperate to respond.
The answer, however, is not to reward this behavior with weak responses or premature overtures, as some have suggested. Rather, it is to defend American interests and personnel and continue to isolate Iran economically. Washington needs to be prepared to contend with challenges on the horizon and increase its diplomatic campaign against Iran in parallel with the firm military posture the administration has taken.
Iran now has proof that the Trump administration will not sit idly by while the regime and its proxy forces attack the U.S. and our allies. However, one of the most significant challenges on the horizon will be on the diplomatic front. In just 10 months, the U.N. arms embargo on Iran will expire. The Kremlin and others are already lining up to flood the IRGC with new and more deadly weapons, which it undoubtedly will proliferate to its proxies, further destabilizing a region tiring of Iran's continued belligerence.
The U.S. must make clear to other members of the U.N. Security Council that extending the arms embargo past October 2020 is in their national interest. Likewise, American leaders and diplomats must ensure that arms proliferators understand that the economic consequences associated with selling weapons to Iran will be much more severe than expected.
Additionally, the Trump administration will need to attempt to force the United Nations to trigger the snapback mechanism against Iran. Paragraph 10 of U.N. Security Council resolution 2231 gives the U.S. the ability to invoke a mechanism to restore international restrictions against Iran's ballistic missile program, uranium enrichment, and plutonium related work. The State Department last month confirmed that the U.S. does indeed retain the legal right to demand that the U.N. snap back these critical restrictions, even though the U.S. pulled out of the deeply flawed deal that President Barack Obama made with Iran.
The significance of the death of Soleimani cannot be understated. Tehran will not easily replace his regional relationships and impact, and the newly appointed Quds Force commander will know that he too has a target on his back.
Deterring Iran must not only mean enforcing redlines but also ensuring that we are successful in our maximum pressure campaign to counter the regime's capacity to conduct a range of malign and illicit regional and nuclear activities.
Fortunately, President Trump has shown that the U.S. will stand with our regional allies and oppose Iran's maniacal endeavors at every turn.
Boris Zilberman is director of public policy and strategy at the Christians United for Israel Action Fund.