In The News
After rocket fired into Israel, aircraft strike Hamas targets in Gaza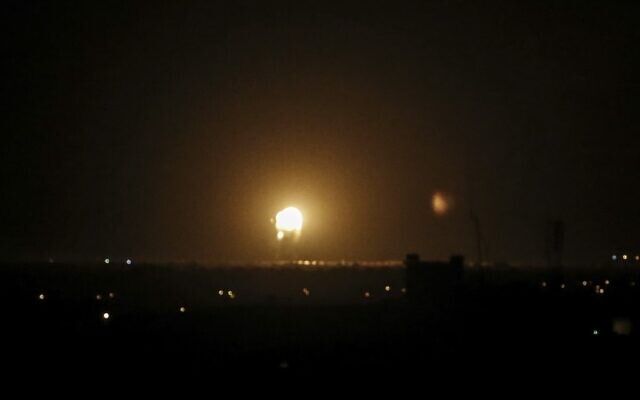 Israeli warplanes attacked several targets in the Gaza Strip after midnight Sunday, the army said, several hours after terrorists in the enclave launched a rocket into Israel.
The Israel Defense Forces said warplanes and and other aircraft attacked several targets of the Hamas terror group in southern Gaza, including "a training camp and military infrastructure."
The army said it holds Hamas responsible for all violence emanating from the Strip.
According to Palestinian reports, the IAF hit a site along the beach near Khan Younis in southern Gaza and a Hamas base in Deir el Balah in central Gaza.
The strikes came after incoming rocket sirens sent thousands of Israelis rushing to bomb shelters in the southern town of Sderot and the surrounding area on Sunday night.
The IDF said it had identified a rocket launch from Gaza. The projectile reportedly hit an open field. There were no reports of injuries or damage.
Read More: Times of Israel