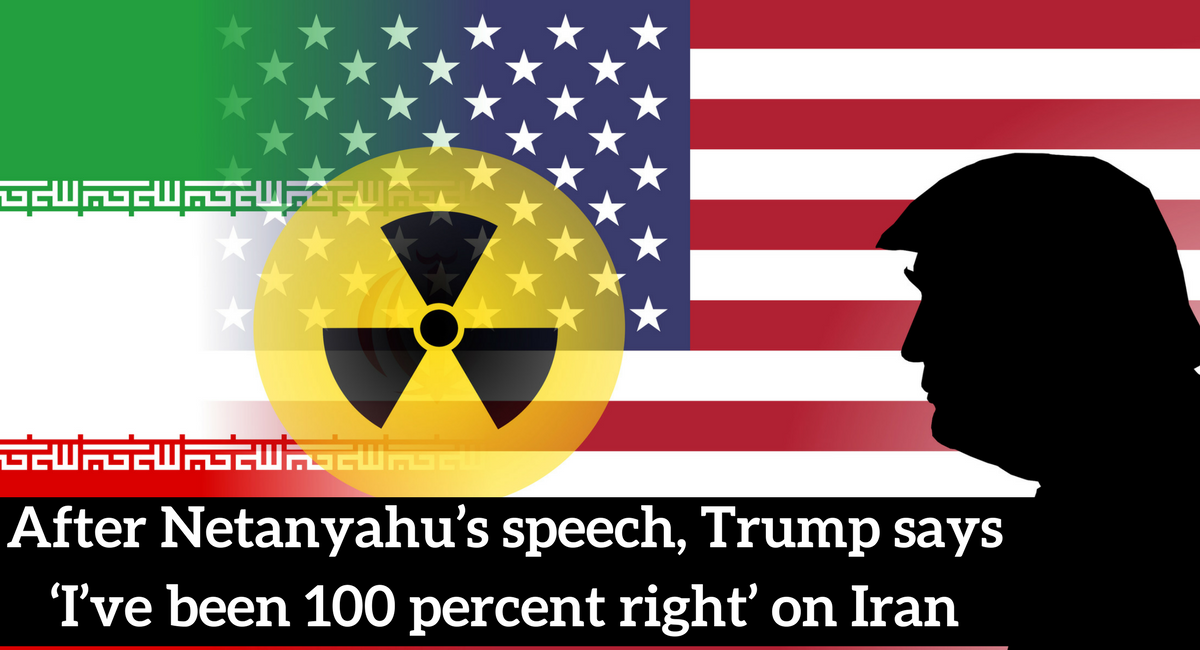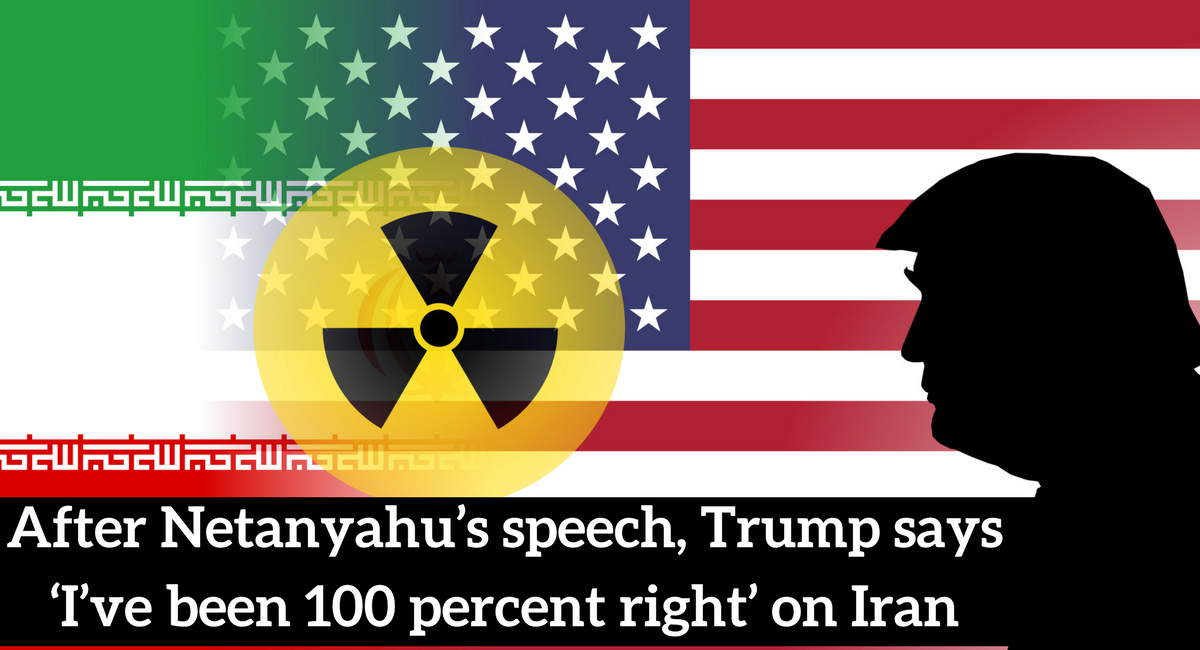 Iran
After Netanyahu's speech, Trump says 'I've been 100 percent right' on Iran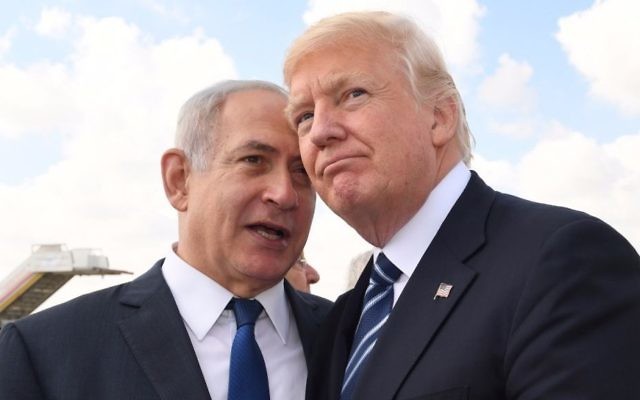 WASHINGTON — Shortly after Prime Minister Benjamin Netanyahu's speech detailing covert Iranian efforts to build a nuclear program, and with less than two weeks before his deadline to exit the nuclear accord with Tehran, US President Donald Trump on Monday said the deal was "unacceptable" in its present form.
Responding to Netanyahu's broadcast in which the prime minister revealed that Israel had obtained 100,000 secret Iranian documents pertaining to the program, Trump said, "What's happening today and what's happened over the last little while and what we've learned has really shown that I've been 100 percent right.
"That is just not an acceptable situation, and I've been saying that's happening," he went on in the White House Rose Garden, alongside Nigerian President Muhammadu Buhari. "They're not sitting back idly; they're setting off missiles, which they say are for television purposes? I don't think so."
The American leader also declined to share whether he's decided to walk away from the landmark agreement by May 12, the next deadline to waive sanctions against the Islamic Republic under the deal. Trump last signed those waivers in January, but he said he would not again unless Congress and European allies amend the pact.
"We'll see what happens," he said. "I'm not telling you what I'm doing, but a lot of people think they know. On or before the 12th, we'll make a decision. That doesn't mean we won't negotiate a real agreement. You know, this is an agreement that wasn't approved by too many people, and it's a horrible agreement for the United States, including the fact… that we gave Iran $150 billion and $1.8 billion in cash.
"You know what we got?" Trump continued. "We got nothing. That doesn't mean I wouldn't negotiate a new agreement, we'll see what happens."
Trump's press conference came less than an hour after the Israeli premier delivered remarks that were billed as providing dramatic information about Iran's nuclear program.
Read More: Times of Israel