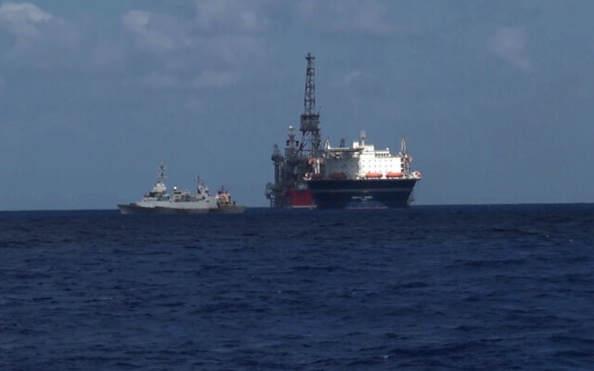 In The News
After Lebanese paper report, IDF confirms another Hezbollah drone downed last week
The Israel Defense Forces announced Wednesday that it successfully downed a drone launched by the Hezbollah terror group heading for Israeli assets at sea a week ago, hours after Lebanese media disclosed the incident.
On Saturday, the IDF said it successfully intercepted three Hezbollah drones heading for the Karish gas field. Hezbollah confirmed it launched the drones after previously threatening the field, which sits in a maritime area that both Lebanon and Israel claim as their own.
The military said the UAV taken down last Wednesday was intercepted "at a great distance from the maritime border" within Lebanon's exclusive economic zone.
The IDF added that there was no threat or danger to Israel's assets, indicating the drone was not armed.
The IDF did not immediately disclose how the drone was taken down in the June 29 incident, but it was thought to have been using electronic warfare means. The three drones heading for Karish on Saturday were downed by a fighter jet and missiles launched from Navy ships.
Read More: Times of Israel