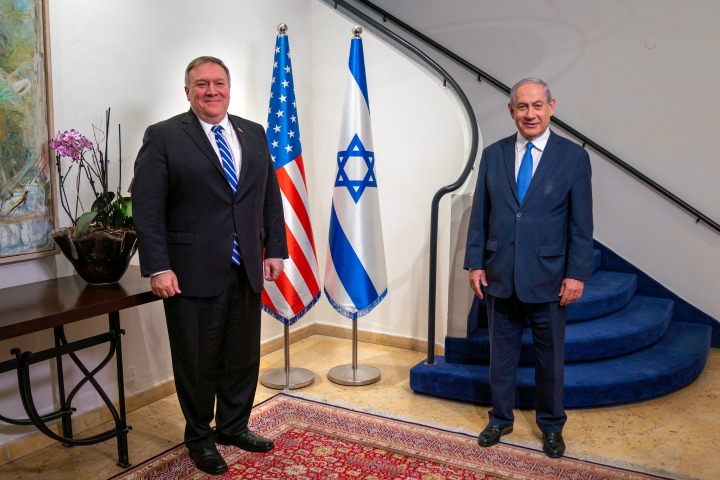 US-Israel Relationship
After Jerusalem Visit, Pompeo Says He Was 'Impressed' by Israel's Efforts to Defeat Coronavirus
US Secretary of State Mike Pompeo made a lightning trip on Wednesday to Israel, where he met with top leaders to discuss the coronavirus pandemic and the Iran threat, among other issues.
US and Israeli statements during Pompeo's eight-hour visit to Israel reaffirmed strong bilateral ties, but did little to explain why Pompeo felt a need to fly across the world in the midst of a health crisis.
There was speculation in the Israeli media that the potential annexation of parts of the West Bank in the near future was the main reason for the trip, but neither Pompeo nor Israeli Prime Minister Benjamin Netanyahu made public mention of the matter on Wednesday.
A US State Department spokesperson briefly summed up the Pompeo-Netanyahu meeting as a discussion of "our nations' ongoing efforts to mitigate the COVID-19 pandemic and counter Iran's destabilizing influence in the region, as well as the steadfast US commitment to Israel's security."
At meeting, Netanyahu said, "There is an unbreakable bond of values and interests that has kept this alliance together, but has also kept it growing and growing and growing. It has never been stronger."
Read More: Algemeiner