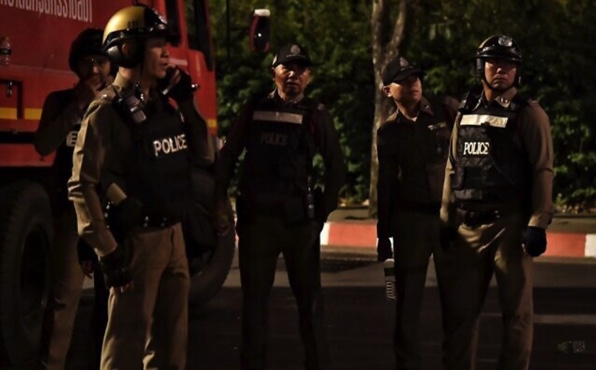 In The News
After Israeli warning, Thailand said to be on high alert for potential Iranian spies
Thai police are reportedly on high alert over the potential presence of Iranian spies in the southeastern Asian country, as Israel warns that Tehran could be targeting its citizens abroad as part of a revenge plot.
According to a report in the Bangkok Post, as well as other local media outlets, the Royal Thai Police issued a "secret order" to police officers nationwide to be on the lookout for "Iranian spies," citing the arrest of an Iranian national in Indonesia last year suspected of plotting attacks.
The newspaper cited a police source saying that Thai security agencies are closely monitoring the movement of Iranian nationals who are believed to be operating as spies in Thailand. Thailand is a popular tourist destination for Israeli travelers, in particular among fresh veterans of the Israel Defense Forces who often take off for several months.
Last week Israel issued a rare direct warning to Israelis traveling or planning to travel to Turkey that they could be targeted by Iranian operatives seeking to avenge the recent assassination of a senior officer in the Islamic Revolutionary Guard Corps.
In an unusual move, the National Security Council explicitly identified "Iranian terrorist operatives" as being the source of the threat to Israelis in Turkey and nearby countries.
Read More: Times of Israel