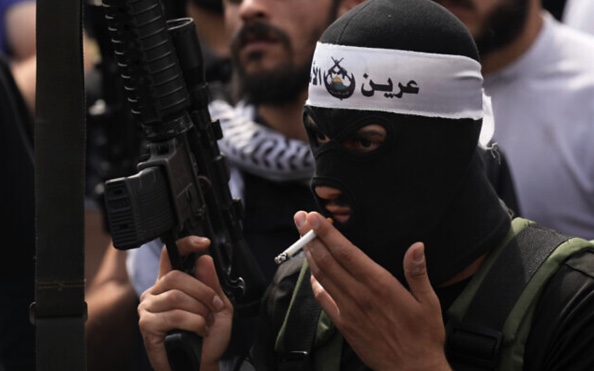 In The News
After Israeli raid, at least 4 Lion's Den members turn themselves into PA custody
At least four members of a Nablus-based loosely organized terror group known as Lion's Den turned themselves in to the Palestinian Authority security services late Wednesday.
Local Palestinian media reports said that among the four operatives who surrendered to the PA was Mahmoud al-Bana, a prominent member who was wounded in an Israeli raid against the terror group early Tuesday.
During the Tuesday raid, Israeli troops killed the apparent leader of the group and four other gunmen, and destroyed a bomb factory. On Wednesday, another three members were arrested by Israeli troops. Earlier this week, another prominent member was killed in an explosion attributed to Israel.
Lion's Den has claimed near-nightly attacks on troops and Israeli civilians in the Nablus area in recent months.
In response to the surrender of al-Bana and at least three more members, Lion's Den issued a statement saying it was "their choice."
Read More: Times of Israel