Iran
After drone downed, Trump says 'Iran made a big mistake'; PM backs him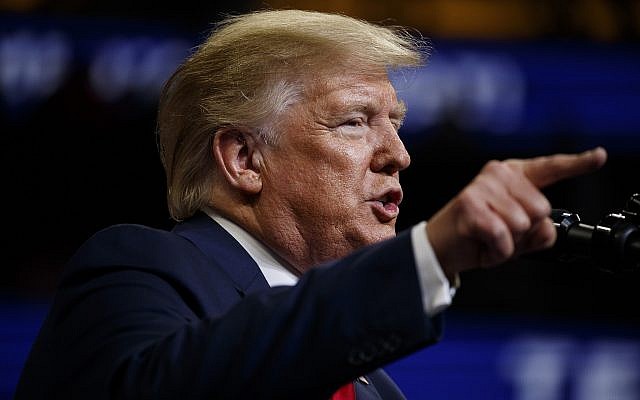 WASHINGTON — US President Donald Trump said Thursday that Tehran had made a "very big mistake" in shooting down a US spy drone near the strategic Strait of Hormuz.
"They made a very big mistake," Trump told reporters at the White House following the strike in the strait. "This country will not stand for it, that I can tell you."
Asked by a reporter if he plans to order a strike on Iran in response to the downing of the drone, Trump said: "You will find out."
But Trump simultaneously appeared to play down the incident saying it may have been unintentional.
"I find it hard to believe it was intentional," Trump said. "I have a feeling that it was a mistake made by somebody who should not have been doing."
Amid the rising tensions in the Persian Gulf region, Prime Minister Benjamin Netanyahu gave his backing to Trump, appealing to "all peace-loving countries" to support American efforts to halt what he called escalating Iranian provocations.
Speaking Thursday at a reception in Jerusalem for New England Patriots owner Robert Kraft, Netanyahu said that "in the last 24 hours, Iran has intensified its aggression against the United States and against all of us," adding that "Israel stands by the United States and its military."
Read More: News Outlet