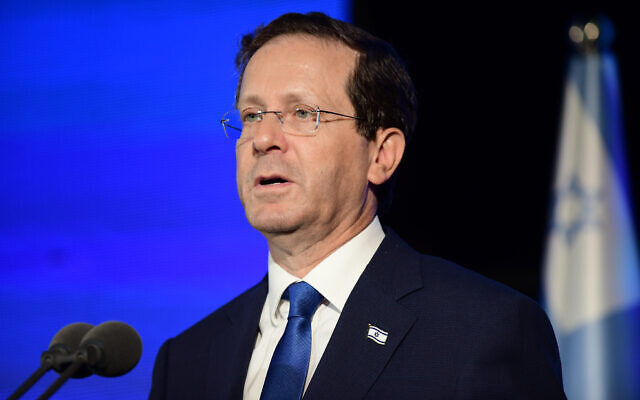 After Ben & Jerry's snub, Herzog calls Israel boycotts a 'new kind of terrorism'
President Isaac Herzog called boycotts of Israel "a new kind of terrorism" on Wednesday, joining a chorus of Israeli officials who have ripped into Ben & Jerry's over its decision to cease ice cream sales in West Bank settlements and East Jerusalem.
"The boycott against Israel is a new type of terrorism — economic terrorism. Terrorism that seeks to harm Israeli citizens and the Israeli economy. We must oppose this boycott and terrorism of any kind," Herzog said during his remarks at a memorial event for former prime minister Yitzhak Shamir.
"The BDS campaign does not pursue peace and seeks to undermine the very existence of the State of Israel. It is aiming its arrows at the Israeli economy," he continued, insisting that all Israeli leaders over the years would respond aggressively to such measures directed against the Jewish state.
The comments were lambasted by the Palestinian Authority foreign ministry, which said in a statement that "the occupation is terrorism itself. It is the worst kind of terrorism."
"The Israeli president should thank Ben & Jerry's. They're an alarm bell. Either Israel wakes up from its occupation and works to end it, or it will face a total boycott," the PA foreign ministry added.