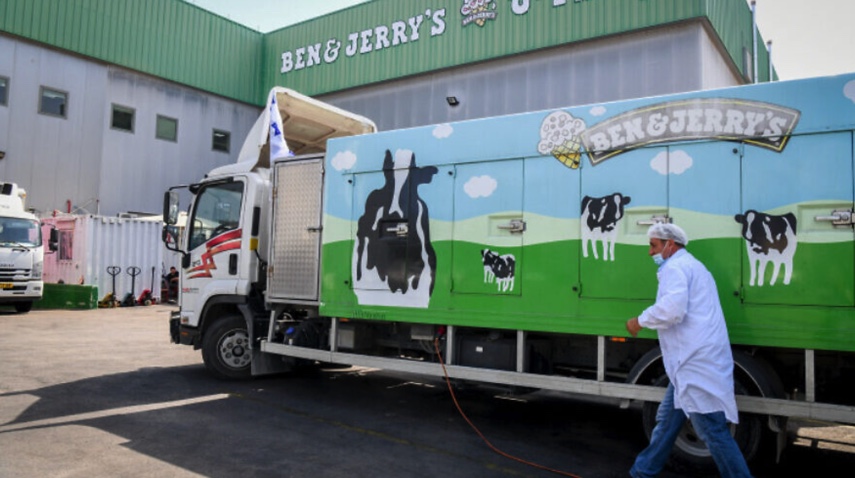 In The News
After being given the cold shoulder, Israeli distributor takes Ben & Jerry's to court
Avi Zinger was so upset after Ben & Jerry's pulled the rug out from under him that he never picked up the phone to speak with them. Instead, he's taking them, and their parent company Unilever, to a U.S. district court.
The longtime Israeli manufacturer and distributor of the Vermont-based ice cream company's products wants his license agreement renewed, and damages for the losses he's suffered since Ben & Jerry's succumbed to the Boycott, Divestment and Sanctions movement, and refused to renew its agreement with Zinger unless he broke Israeli and U.S. law by pulling his products from both Israeli and Palestinian customers in Judea and Samaria.
"There was no discussion, but not because they didn't answer my calls. It's because I never called them. I guess I took it so hard. If they could do it to me, after so many years of such a fantastic relationship, so what should I say? Why should I call?" Zinger told JNS, in response to a question regarding whether there was any attempt to negotiate with Unilever or Ben & Jerry's before the matter was taken to court.
Read More: JNS