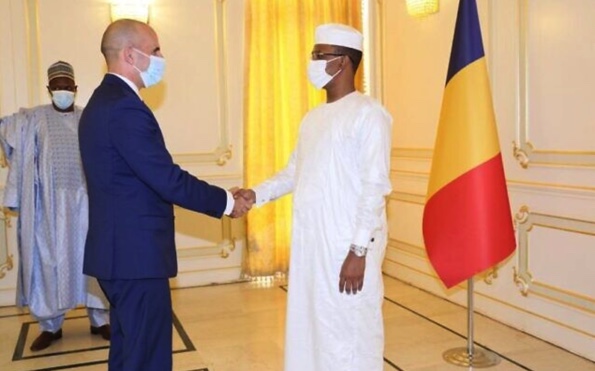 In The News
After a 50-year hiatus, Israel-Chad ties are warming – fast
When Israel's non-resident ambassador to the Republic of Chad, Ben Bourgel, presented his credentials to President Mahamat Idriss Déby in May, the biggest surprise was that it all felt very normal.
"When I went to present my letter of credence, the presidency did exactly the same for me as it would do for any ambassador presenting his credentials," Bourgal, who is resident ambassador to Senegal and, as well as Chad, non-resident to the Gambia, Cape Verde, Guinea and Guinea Bissau, told Jewish Insider in an interview.
"They published it in exactly the same way as any other ambassador and explained it would be beneficial for everyone," he continued, adding, "it all seemed to be totally normal, and it was that normalcy that was so striking for me."
The meeting, Bourgel explained, marked "a new era" for Israel and the landlocked central African nation, after 50 years of no formal diplomatic relations. In 1972, facing pressure from Libyan leader Muammar Gaddafi, Chad severed ties with Israel.
Read More: Jewish Insider