Micro-History
After 37 years, Baumel buried in funeral touching 'deepest part of our identity'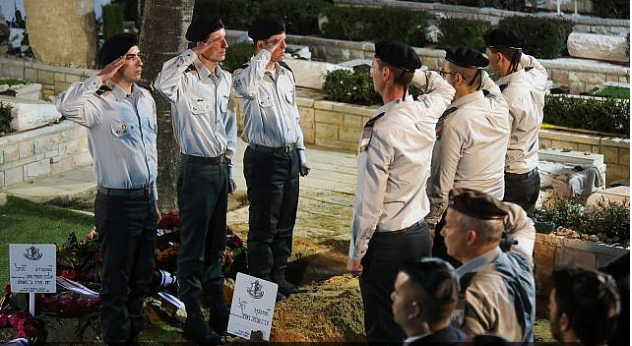 Sgt. First Class Zachary Baumel was laid to rest in Jerusalem's Mount Herzl military cemetery on Thursday evening, nearly 37 years after his death in the First Lebanon War's battle of Sultan Yacoub in 1982, at the age of 21.
Thousands turned out for the ceremony, where Baumel — whose remains were returned to Israel days ago after a complex IDF intelligence operation and with central Russian assistance — was eulogized by President Reuven Rivlin and Prime Minister Benjamin Netanyahu, among others.
Also attending were Baumel's family, friends, IDF Chief of Staff Aviv Kohavi, former chief of staff Gabi Ashkenazi, Culture Minister Miri Regev and top officials from the IDF's armored corps, Baumel's unit.
"Zachary, after 37 years, a few days before the battle where you fell, you wrote to your parents, 'Don't worry, everything's alright, but it looks like I won't be home soon,'" Rivlin said in his eulogy. "Thirty-seven years have elapsed, but today you returned home. You returned to our homeland, to Jerusalem."
"We did not give up and we will not give up on this sacred task until all those who fell defending our people and country are brought home. We will not cease until all our boys are back home, including your comrades in arms Sergeant First Class Yehuda Katz and Sergeant First Class Tzvi Feldman, and all those who fell in battle and whose resting place is unknown," Rivlin said.
Read More: Times of Jerusalem