US-Israel Relationship
Accelerator seeks to grow Michigan-Israel investment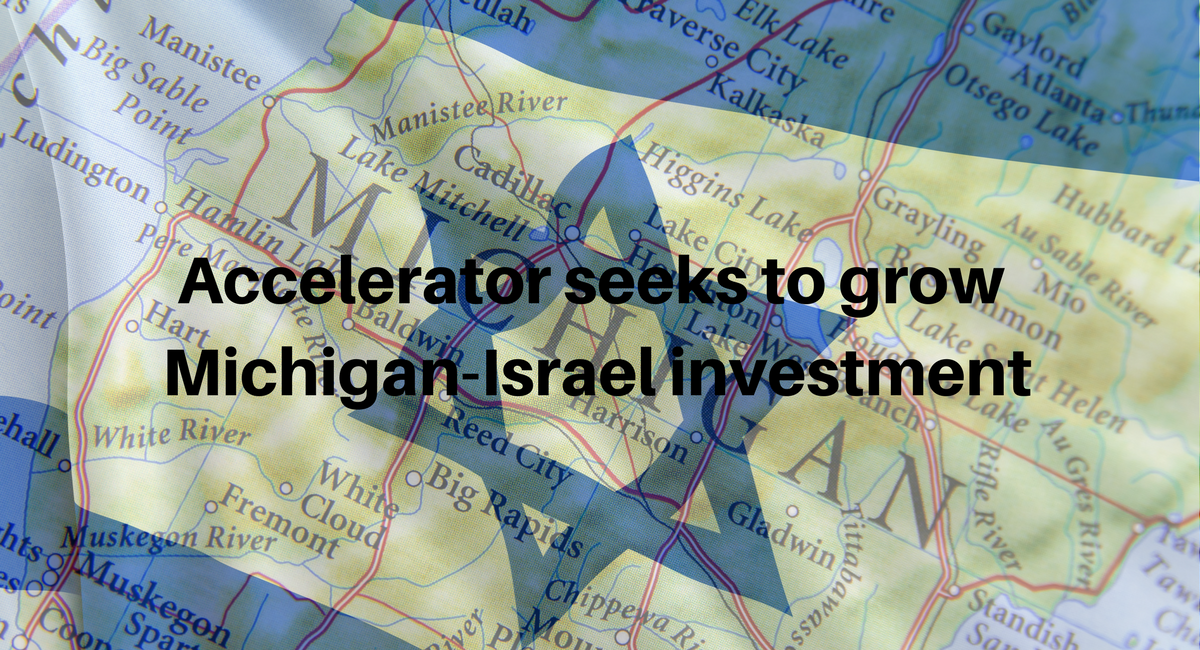 A local business nonprofit is expanding to further Michigan's reach into the growing tech sector in Israel.
After several successful leadership missions since 2015, the Michigan Israel Business Bridge is seeking public and private financing to become the Michigan Israel Business Accelerator to spur more investment between the two nations in manufacturing, mobility, defense and life sciences, among other sectors.
The rebranded organization will begin operation on Dec. 1, with plans to add staff and open an office in downtown Detroit in the first quarter of next year, said Mark Davidoff, the Michigan managing partner for Deloitte and board member of the organization.
"We're aiming to foster the energy from the hard work done by the MIBB in recent years and take it to another level," Davidoff said. "With the current coordination of tech and industry already happening, there appears to be a great opportunity to scale up our bandwidth."
The organization will seek a roughly $1 million operating budget, add staff in Israel and develop new programs to connect Israel's startups with Michigan's existing corporate infrastructure. Funding is expected to come from various sources, including the Michigan Economic Development Corp. However, the public funding details have yet to be determined, MEDC CEO Jeff Mason said.
Michigan has several ties to Israel, including Southeast Michigan's large Jewish population as well as investments through various organizations like Birmingham-based William Davidson Foundation, which is committed to the cultural and economic vitality of the Middle East nation.
Israel is only the 19th largest importer to Michigan, representing only 0.3 percent of total imports, but its knowledge-based economy presents unique opportunities, Davidoff said.
Israel produces an impressive number of successful startups for a country of just 9 million people — roughly the same as the state of Michigan. It's often referred to as "Startup Nation," thanks to a growing list of entrepreneurial activity in its major cities like Tel Aviv.
Israel kickstarted its tech boom with tax cuts in the mid-1980s. A government initiative started in 1993 called Yozma offered tax incentives to foreign venture-capital investments in Israel as well as matching funds from government coffers. The move exploded VC-backed investments in the country — from $58 million in 1991 to $4.43 billion in 2015.
Read More: Crain's