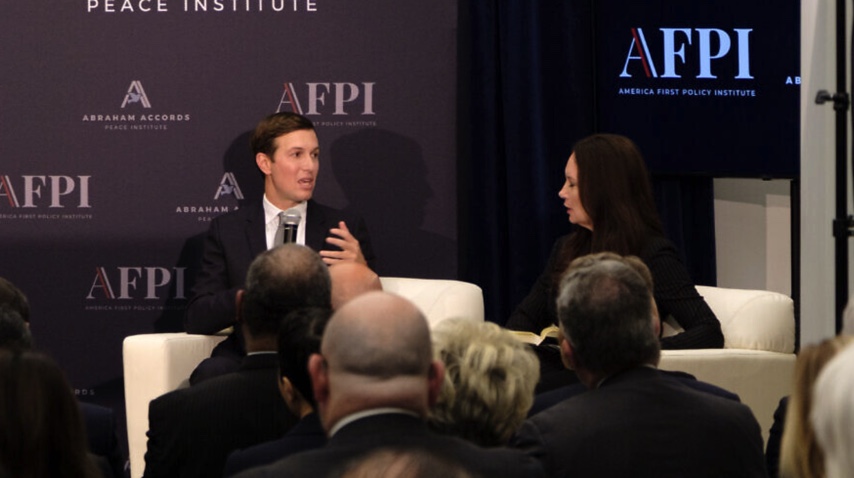 In The News
Abraham Accords two years later: Economic collaboration and cultural exchange flourishing
Two organizations with many former Trump administration officials joined together on Monday to celebrate the second anniversary of the Abraham Accords, which over the years has proven far more durable and consequential than many expected when signed under former President Donald Trump.
The accords created the first warm peace between Israel, United Arab Emirates and Bahrain, with the agreement growing quickly to include Morocco and Sudan and flowering of economic and person-to-person exchanges over the years.
Participants at the event, which was co-sponsored by the Abraham Accords Peace Institute and the America First Policy Institute (AFPI) and held at AFPI's Washington D.C. office, recounted how the agreement came to be from an insider's perspective.
Trump's son-in-law and senior advisor Jared Kushner, who led the successful effort toward the accords, was interviewed by AFPI CEO Brooke Rollins.
Read More: JNS