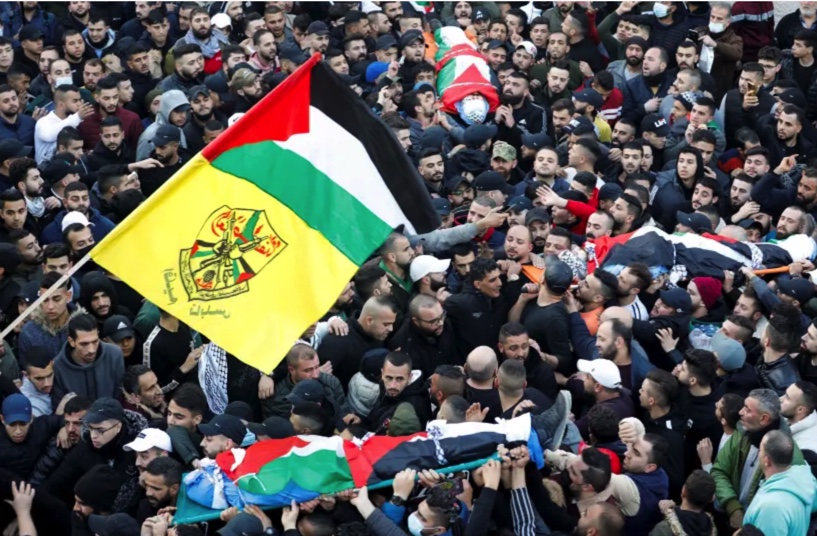 In The News
Abbas's embattled Fatah seeks to score points with Palestinians
The killing of three Fatah gunmen by the IDF in Nablus on Tuesday came as the ruling faction and its head, Palestinian Authority President Mahmoud Abbas, have been facing sharp and widespread criticism for "hijacking" major institutions and excluding other groups from decision-making.
The IDF said the three were involved in a series of shooting attacks against soldiers and Israeli civilians in recent weeks.
The incident in the largest Palestinian city in the West Bank came amid growing criticism by many Palestinians of the security coordination between the PA security forces and the IDF.
It also coincided with allegations that Fatah had abandoned the "armed struggle" and its heads were openly "collaborating" with Israel.
In many ways, nonetheless, the incident serves the interests of Fatah and Abbas.
First, it diverts attention from the controversy surrounding the meeting of the Palestinian Central Council (PCC) in Ramallah earlier this week.
Several Palestinian factions and figures boycotted the meeting, saying it was being held without "national agreement" or a clear strategy regarding the future of relations between the PA and Israel.
Other Palestinians said the main goal of the meeting was to appoint a number of Abbas loyalists to senior positions in the PLO and its legislative body, the Palestinian National Council.
Read More: The Jerusalem Post