Palestinian Authority
Abbas said to refuse to take phone call from Trump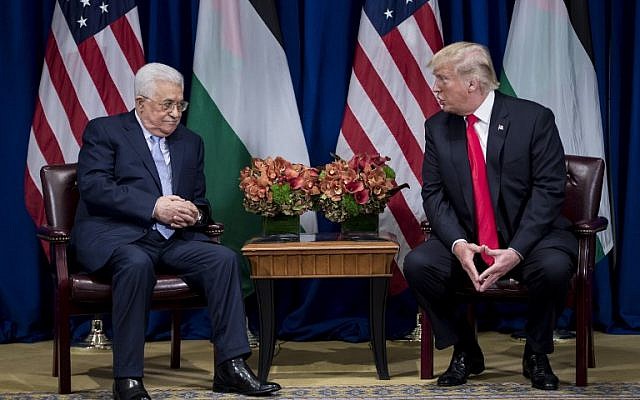 Palestinian Authority President Mahmoud Abbas reportedly refused to take a phone call from US President Donald Trump ahead of the White House's expected release of a Mideast peace plan rejected by Ramallah as one-sided in favor of Israel.
The report by the state-run Turkish Anadolu Agency on Monday came ahead of separate meetings that Trump is slated to hold with Prime Minister Benjamin Netanyahu and Blue and White chief Benny Gantz in Washington, DC to discuss the US administration's plan to resolve the Israeli-Palestinian conflict.
"There were attempts by Trump to hold a phone call with Abbas, but the latter refused," a high-ranking Palestinian official, who was not named, told Anadolu, adding that the attempted calls took place in the past couple of days.
Read More: Times of Israel