Palestinian Authority
Abbas rejects all tax revenues from Israel over terror payment deduction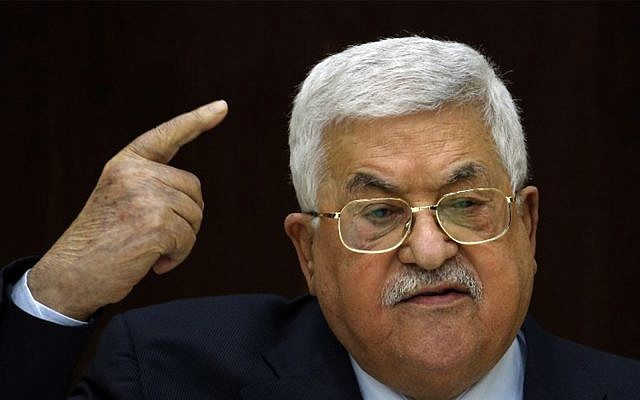 Palestinian Authority President Mahmoud Abbas has rejected all tax revenue payments transferred to the PA by Israel, in response to Jerusalem withholding over $138 million of the amount over Ramallah's payouts to Palestinian attackers and their families.
The dramatic move means the PA is rejecting a large portion of its monthly income, which could lead to its financial collapse. Palestinian officials said Israel currently collects and transfers NIS 803,282,580 ($222 million) to the PA every month, Reuters reported.
Israel's security cabinet on Sunday approved withholding NIS 502,697,000 ($138 million) from a year's worth of taxes that Israel is slated to collect on the PA's behalf.
The security cabinet's decision was an effort to start implementing a new law that permits Israel to withhold tax money due Ramallah over payments it makes to security prisoners held by Israel and the families of slain attackers, including terrorists.
"We refuse to receive all of the tax funds. We don't want them. Leave them over with them," Abbas told a delegation of US Congress members and the dovish Jewish organization J Street at the PA presidential headquarters in Ramallah on Tuesday.
"I tell you honestly that if we only had 20 or 30 million shekels, which is what is paid [monthly] to families of martyrs, we will give them to the families of martyrs. I mean if the [Palestinian] Authority doesn't have anything other than that [amount], I will pay it to the families of martyrs and prisoners and wounded persons. This needs to be understood," he said, according to recordings of comments aired Wednesday on Voice of Palestine, the official PA radio station.
Read More: Times of Israel