US-Israel Relationship
A year after opening the Jerusalem embassy: On the right side of history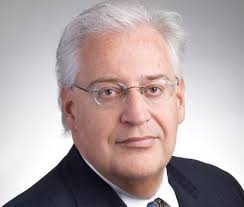 On May 14, 2018, the United States finally opened its embassy in Israel's eternal capital, Jerusalem. In making the courageous decision to take this historic step, President Donald Trump not only fulfilled a 23-year-old mandate from the United States Congress but he also recognized a 3,000-year-old truth that Israel's enemies have long sought to erase.
America has been fascinated by Jerusalem since the early days of our republic. In 1844, Warder Cresson, the first consul general, announced after his appointment by the secretary of state that the United States was thereby extending its protection to the Jews of Jerusalem. The first permanent consular presence opened just inside the Jaffa Gate in 1857, and diplomatic presence has remained constant in and around the Old City ever since. President Abraham Lincoln, just before his death, told his wife how he longed to visit Jerusalem. And President Ulysses Grant and Mark Twain both visited Jerusalem in the mid-19th century and wrote extensively about their experiences.
Neither Grant nor Twain were all that impressed with Jerusalem in those days. It was poor, inhospitable and undeveloped. The Old City of Jerusalem remained that way well into the 20th century, whether under the rule of the Ottoman Empire until 1917, the British Mandate until 1948, or the Kingdom of Jordan until 1967.
Read More: Israel Hayom