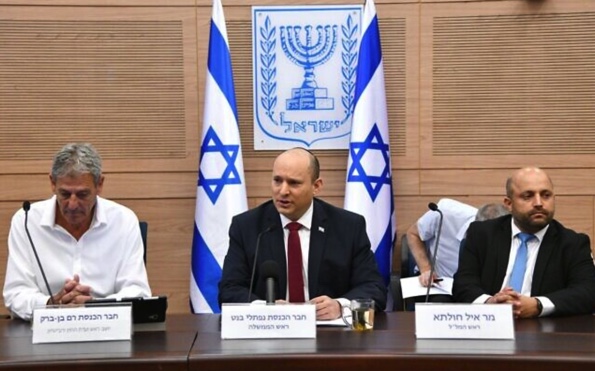 In The News
'A heavy price': Bennett says Israel expects IAEA to send clear message to Iran
As the International Atomic Energy Agency Board of Governors convenes in Vienna, Prime Minister Naftali Bennett on Tuesday called on the watchdog to send a clear message to Iran over advances in its nuclear program.
"We expect the IAEA Board of Governors to place a clear warning light in front of the regime in Tehran, and make it clear that if it continues in its defiant nuclear policy, it will pay a heavy price," said Bennett, addressing the Knesset's Foreign Affairs and Defense Committee.
The IAEA Board of Governors is meeting Monday through Friday in Vienna, and is expected to censure Iran for the first time since June 2020.
The anticipated resolution, drafted by the United States, Britain, France, and Germany, urges Iran to "cooperate fully" with the UN agency.
Bennett met IAEA chief  Rafael Grossi in Israel on Friday.
Read More: Times of Israel