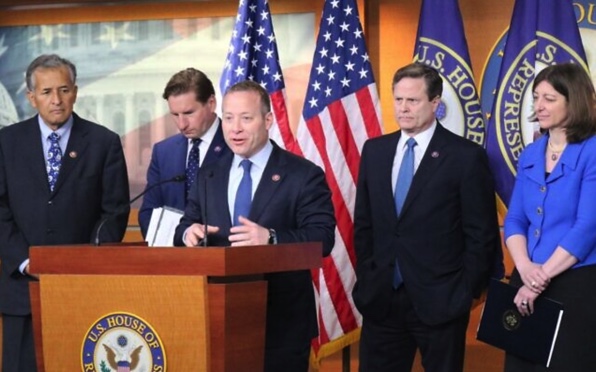 In The News
A handful of Democrats raise qualms over Iran nuke deal, as odds of revival shrink
Democratic lawmakers expressed reservations Wednesday over US President Joe Biden's efforts to revive the Iran nuclear deal, exposing cracks within the party as Washington attempts to finalize an elusive agreement with Tehran.
Five Democratic representatives held a press conference to publicly speak out about the pact, and another 13 House members signed onto a corresponding press release summarizing misgivings with reported facets of the deal being crafted by world powers in Vienna. The lawmakers are part of the party's small hawkish flank, which amounts to less than 10 percent of the Democratic congressional caucus.
In the Senate, four of the 48 Democrats have also raised concerns about the administration's push to rejoin the Joint Comprehensive Plan of Action, though this number is still is a far cry from the 10 votes Republicans would need to block Biden from re-implementing the accord.
It remains unclear when a deal could be reached, as negotiations between world powers in Vienna aimed at a joint US-Iran return to the JCPOA appear to have hit a dead end over Tehran's reported insistence that Washington remove the Islamic Revolutionary Guard Corps from the State Department's list of Foreign Terror Organizations (FTO).
Read More: Times of Israel