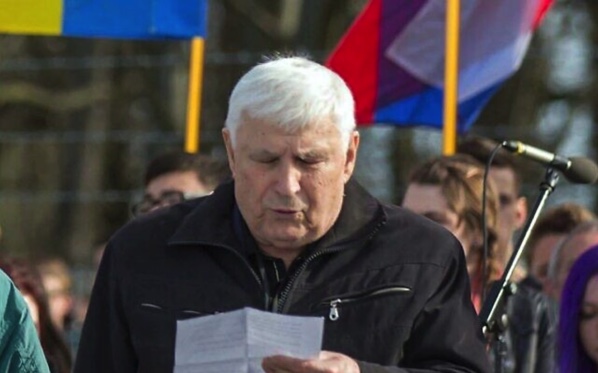 In The News
96-year-old Holocaust survivor killed in Russian shelling of Kharkiv
Boris Romantschenko, who survived four Nazi concentration camps during World War II, has been killed by Russian shelling that struck his flat in the Ukrainian city of Kharkiv, the Buchenwald Memorial foundation said Monday. He was 96 years old.
"It is with dismay that we have to report the violent death of Boris Romantschenko in the war in Ukraine," the Buchenwald and Mittelbau-Dora Memorials foundation said in a statement.
Romantschenko died at home on March 18, after his building was bombed in the heavily shelled eastern city, the statement said, citing information from his son and granddaughter.
Describing him as "a close friend," the foundation said Romantschenko was committed to educating others about the horrors of the Nazi era, and had been vice president of the Buchenwald-Dora International Committee.
Romantschenko was born into a family of farmers in Bondari, near the Ukrainian city of Sumy, on January 20, 1926.
There are still approximately 42,000 survivors of Nazi crimes living in Ukraine, according to the aid network.
Read More: Times of Israel