Israeli Society
49% of Israelis fear anti-Semitism while traveling abroad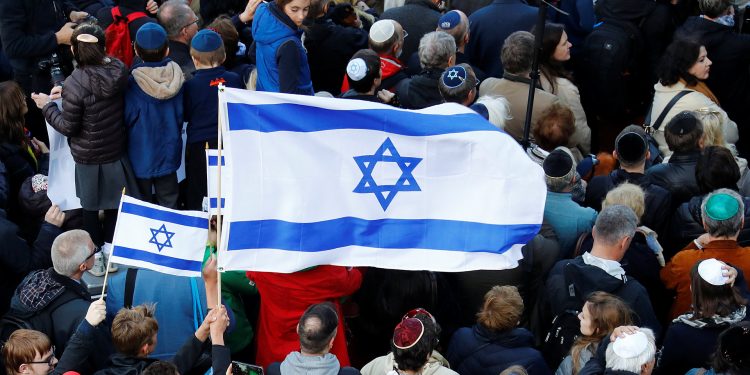 Half of Israelis surveyed say they worry about encountering anti-Semitism while vacationing abroad, this according to a new survey commissioned by the European Conference of Rabbis, which represents hundreds of Jewish communities across the continent.
The Sapio Research and Strategy firm carried out the poll of 502 Israelis about their concerns over rising anti-Semitism in Europe in April.
The survey found that 49% of Israelis were worried about anti-Semitism while traveling in Europe, as compared to 51% who said it was not an issue. Of the Israeli parents surveyed, 55% said they were worried about the possibility of an anti-Semitic attack.
Seventy-one percent of Israelis believe European Jews are not safe in their countries of residence, while 29% said they believed they were in fact safe.
Asked whether Europe's Jews should make aliyah, 91% of respondents said they should immigrate to Israel. Just 9% said they should remain where they are.
Of those surveyed, 91% of Israelis surveyed said they care about the anti-Semitic incidents taking place across Europe, while 9% said the events were of no interest to them.
Read More: News Outlet