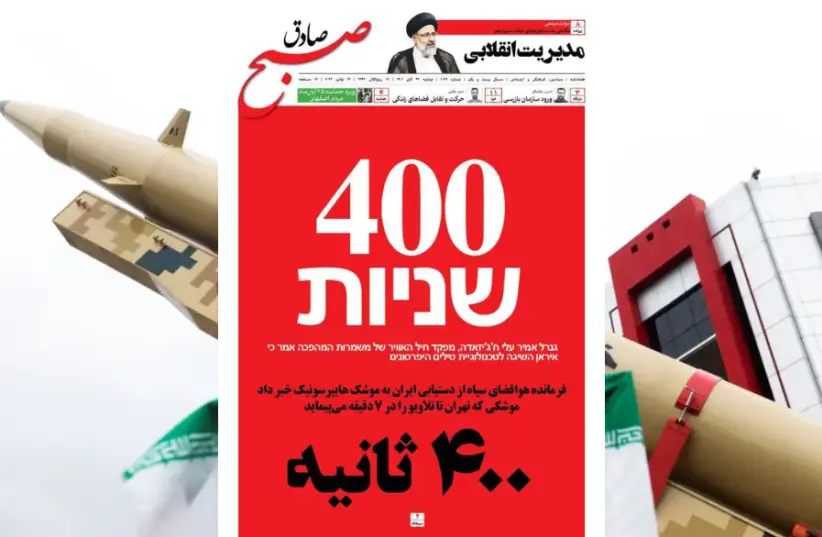 In The News
Iran
'400 seconds' to Tel Aviv: Iranian media publishes Hebrew hypersonic missile threat
The IRGC-affiliated Sobh-e-Sadegh newspaper published a threat in Hebrew on its front page on Monday, warning that a new hypersonic missilereportedly developed by Iran could reach Israel in 400 seconds.
"400 seconds: General Amir Ali Hajizadeh, commander of the Islamic Revolutionary Guard Corps' (IRGC) Aerospace Force, said that Iran has obtained technology for hypersonic missiles," wrote the newspaper.
An article written by Hamza Pariyab, described as a "defense expert," called the new missile a "game changer," as it can avoid most modern-day missile defense systems.
Read More: J Post