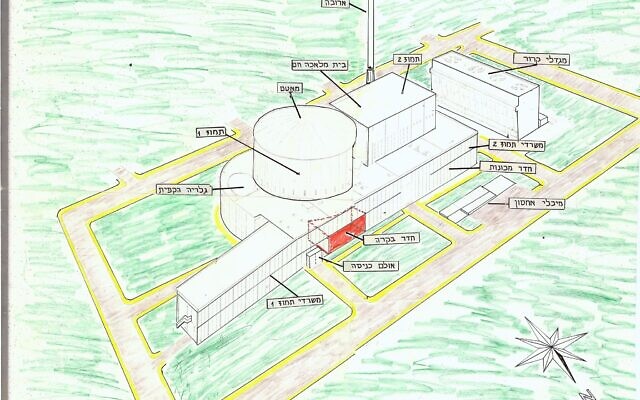 40 years after Iraq reactor raid, IDF reveals Ilan Ramon's fears, intel sketches
The IDF Archive on Tuesday published a host of documents related to the bombing of Iraq's Osirak nuclear reactor 40 years ago, including sketches of the site and a 2001 clip, in which fighter pilot and doomed astronaut Ilan Ramon spoke about the inspiration he drew from his Holocaust survivor mother before heading out in an F-16A jet.
The rare documents were published as part of a digitization project by the IDF Archive to make thousands of hours of video available to the next generations, the Defense Ministry said in a statement.
On June 7, 1981, eight Israeli fighter jets flew 2,000 miles to Iraq and destroyed Saddam Hussein's Osirak nuclear reactor in Baghdad, before successfully returning back. Less than a day later, the government of then-prime minister Menachem Begin acknowledged that the Israeli Air Force was behind the attack, attempting to prevent an enemy state from obtaining nuclear weapons.
Read More: Times of Israel