Israeli Society
4 security projects awarded this year's Israel Defense Prize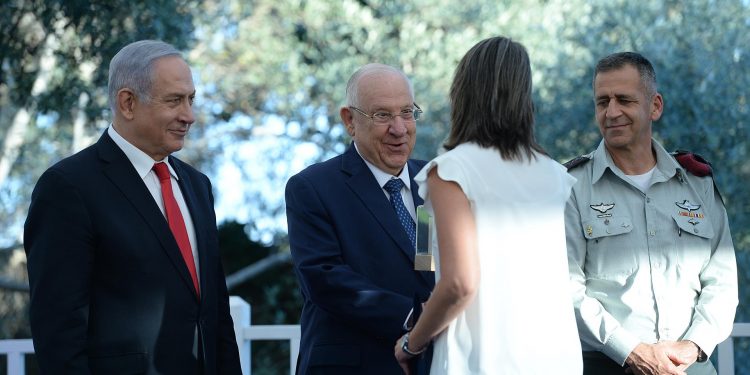 This year's Israel Defense Prize was awarded to the IDF soldiers who exposed and neutralized tunnels Hezbollah had dug under the northern border; Mossad personnel involved in the "Iranian nuclear archive" operation in Tehran; the developers of the Spice 1000 weapons system; and the developers of a project for the Shin Bet security agency that has prevented numerous terrorist attacks.
The prize, named after Haganah commander Eliyahu Golomb, is awarded for projects and actions that made a special contribution to the defense of the nation and protecting its advantages on the battlefield, both in technology and operations.
President Reuven Rivlin, Prime Minister Benjamin Netanyahu, IDF Chief of Staff Lt. Gen. Aviv Kochavi, and Defense Ministry Director General Maj. Gen. (res.) Udi Adam conferred the prizes at a ceremony at the President's Residence in Jerusalem on Tuesday evening.
Read More: Israel Hayom