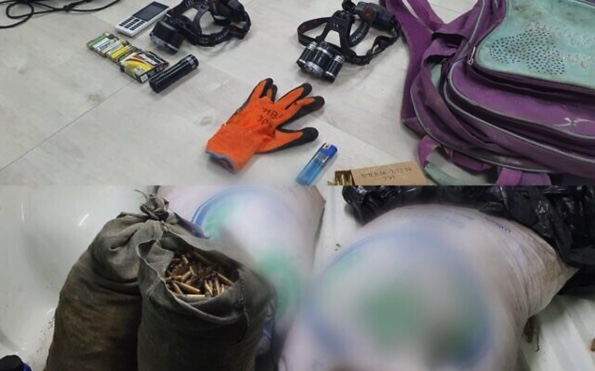 In The News
4 Palestinians arrested for breaking into IDF base in south
Four Palestinians were arrested overnight Monday for allegedly attempting to steal military equipment from a training zone in southern Israel.
According to police, after a series of break-ins at army bases in the south in recent weeks, undercover officers as well as the police drone unit were deployed to the area.
Border Police officers spotted the four entering a military base on a motorcycle, and saw them stealing ammunition from a shooting range, police said.
Police said the men, residents of the West Bank town of Idhna who had illegally entered Israel, were caught "red-handed" after a brief chase.
Ammunition for an M-16 rifle, night-vision goggles, radios, burglary equipment, as well as the stolen motorcycle they used to break into the base were seized, police said.
Read More: Times of Israel