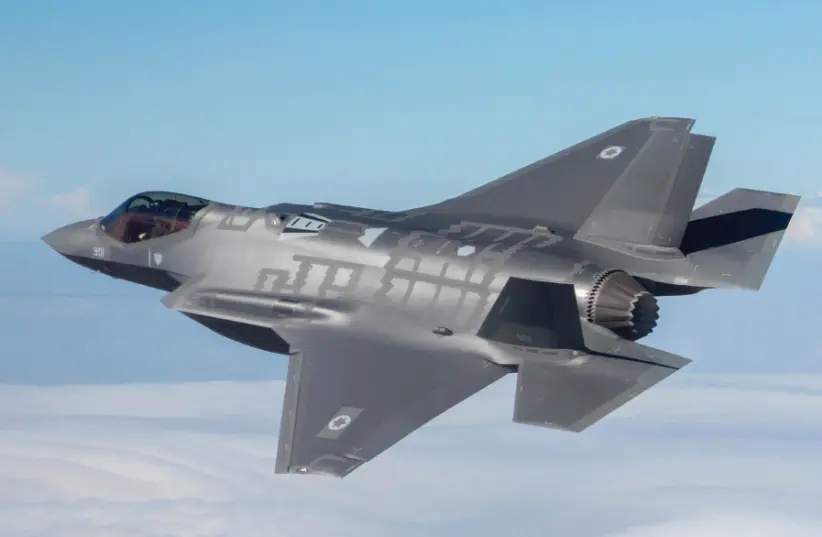 In The News
4 More F-35is to Land in Israel This Summer, Including Experimental Model
While Israel's skies are still closed to commercial traffic, four F-35i Adir stealth fighter jets will land in Israel at the beginning of August, including Israeli Air Force's experimental F-35i that will act as a testbed for the country's planned modifications.
Another three F-35is will land in Israel in November, bringing the Israel Air Force's total to 27 out of the 50 set to land in the coming years to make two full squadrons by 2024, the 140th "Golden Eagle" Squadron and the 116th "Lions of the South" Squadron, both based at Nevatim Air Base.
The experimental F-35i "is the only one in the world and unique for the IAF," a source in the Air Force told The Jerusalem Post on Wednesday, adding that Israel wanted this plane so that it could integrate and certify unique Israeli technology onto it.
While it will first be based at Nevatim, the experimental plane will later fly out of Tel Nof in central Israel.
Israel is the second country after the United States to have received the joint strike fighter and is the one air force in the Middle East to fly the state-of-the-art aircraft. It is also one of the few to be allowed to modify the advanced fighter.
Read More: Jerusalem Post