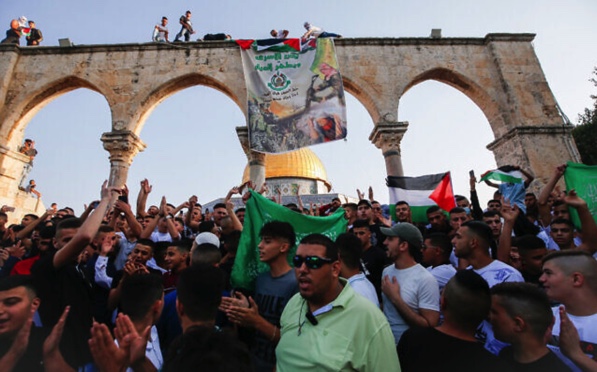 In The News
4 East Jerusalem residents charged with Hamas ties, planning attacks during Ramadan
Four residents of East Jerusalem were indicted Friday over alleged ties to Hamas, with police prosecutors charging some to have planned attacks in the coming month after conducting weapons training and meetings with terror group officials in Turkey.
Following a lengthy joint investigation with the Shin Bet security agency, police said three of the suspects — a family from Sur Baher — were detained upon their entry to Israel last month.
A fourth suspect — a resident of Beit Hanina — was also arrested, with 500,000 NIS (approximately $155,000) in cash, vehicles, and other assets seized, as well as the freezing of bank accounts belonging to a charitable organization.
The charity, Lajnat Zakat al-Quds, which has offices in the Temple Mount complex in Jerusalem's Old City, was accused of funneling money for Hamas, tax offenses, and money laundering.
According to the indictment, one of the accused, Khaled Sabah, was appointed in 2019 by senior Hamas officials in Turkey as the terror group's treasurer in Jerusalem. He assisted in transferring Hamas funds from Turkey to Jerusalem, and distributing them to Hamas operatives and their families, under the guise of the charity, prosecutors charged.
Read More: Times of Israel