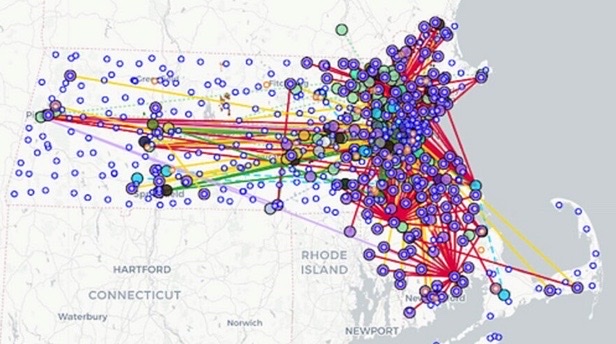 In The News
37 members of Congress send letter urging investigation into Boston BDS map
A bipartisan group from the U.S. House of Representatives is calling for the federal government to investigate the use of the Boston "BDS Map" by violent extremists and terrorists, and boost security for the organizations listed.
Sent to Attorney General Merrick Garland, Homeland Security Secretary Alejandro Mayorkas and FBI director Christopher Wray, the letter warns that the "Mapping Project" released earlier this month by a BDS group in eastern Massachusetts—listing Jewish organizations with names and addresses—could be used as a roadmap for violent attacks by BDS supporters, including anti-Semitic Foreign Terrorist Organizations, homegrown extremists and domestic extremists.
The effort was led by Reps. Josh Gottheimer (D-N.J.) and Don Bacon (R-Neb.), and joined by 35 colleagues.
"We fear that this map may be used as a roadmap for violent attacks by supporters of the BDS movement against the people and entities listed," wrote the letter's authors. "We ask that you investigate the use of the Mapping Project by extremist organizations, provide any necessary enhanced security for targets listed in the project, and work with social-media companies and Internet service providers to prevent its further distribution. We must not turn a blind eye to this dangerous incitement."
Read More: JNS