Terrorism
3,150 civilians killed in hostile acts since Israel's founding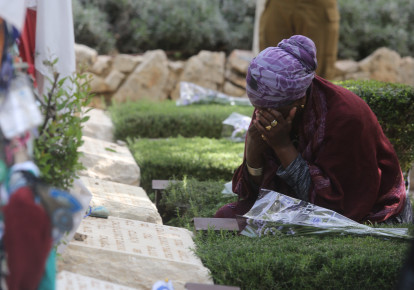 Since Israel declared its independence 3,150 civilians have been killed in acts of war, according to a statement from Israel's National Insurance organization (Bituach Leumi).
The number includes the four Israelis killed in rocket attacks over the past weekend, in a flare-up of violence between Israel and the terror groups Hamas and Islamic Jihad.
13 civilians have been killed since last year's Independence Day on May 7, 2018.
In addition, there are currently 3,196 citizens alive today who have lost immediate family in acts of hostility directed toward civilians, among them 897 bereaved parents and 119 children who lost both parents.
Beginning this evening Israel will mark its Memorial Day for fallen soldiers.
This is the tenth year that the Israeli Knesset will hold a ceremony in honor of civilians killed in acts of hostility. Prime Minister Benjamin Netanyahu and IDF Chief-of-Staff Aviv Kochavi are scheduled to participate.
Read More: The Jerusalem Post