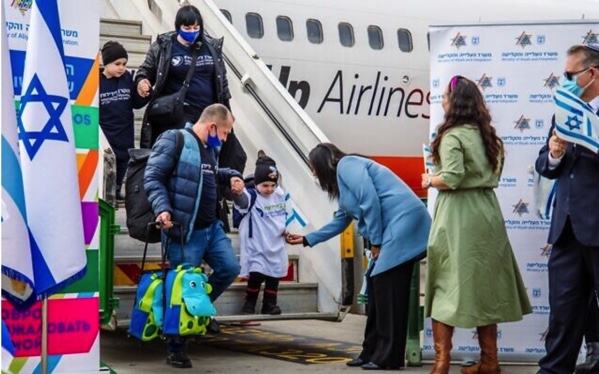 In The News
30,000th immigrant fleeing Ukraine war arrives in Israel
Israel says it is welcoming its 30,000th immigrant fleeing the war in Ukraine, less than six months after Russia invaded its neighbor, with thousands more still expected to arrive.
Israel had predicted that it would take in 30,000 to 50,000 new immigrants forced out of Ukraine or neighboring countries by the war, on top of thousands of refugees it has also accepted.
"Thousands more are expected to arrive in Israel. We are doing everything possible in the government to assist in their optimal integration in Israel," Immigration Minister Pnina Tamano-Shata says in a statement from her ministry.
According to the ministry, nearly all of the new arrivals have found housing solutions, with only 421 still stuck in hotels. Some 3,300 people settled in Haifa, while Tel Aviv and Netanya have also been popular destinations.
Nearly half of the arrivals are of working age and the ministry has been helping push job training and placement, it says.
"Bringing immigrants to Israel from a war zone is a national effort," Tamano-Shata says. "We will keep on going as long as the war continues."
Read More: Times of Israel