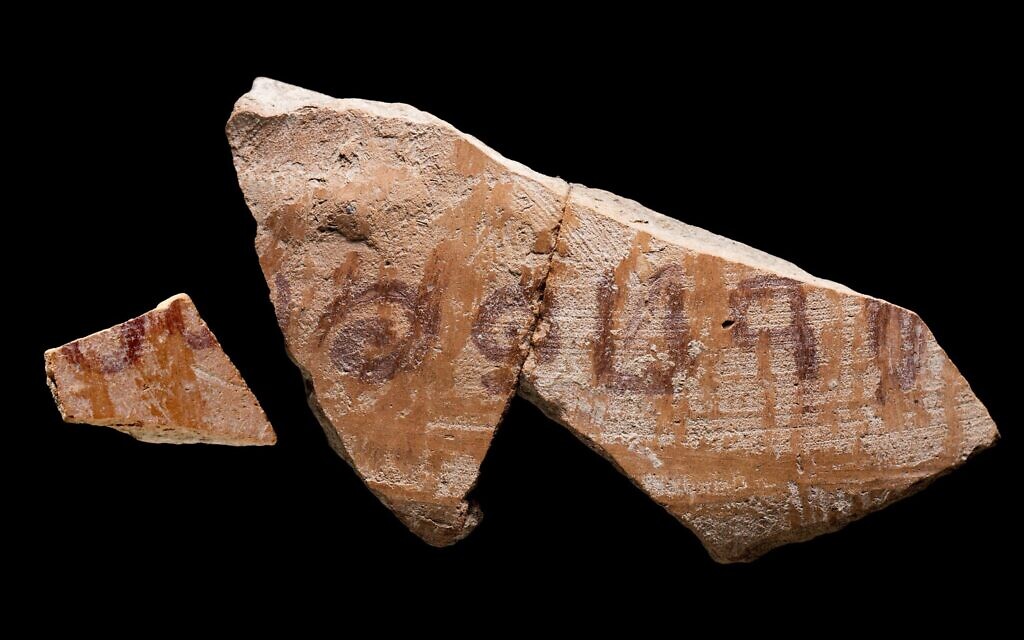 3,000-year-old inscription bearing name of biblical judge found in Israel
An inscription dating back to some 3,100 years ago bearing the name of a biblical judge was uncovered in the excavations at Khirbat er-Ra'i, near Kiryat Gat in the Southern District of Israel, the Israel Antiquities Authority announced on Monday.
The inscription features the name "Jerubbaal".
"The name Jerubbaal is familiar from biblical tradition in the Book of Judges as an alternative name for the judge Gideon ben Yoash," according to Prof. Yosef Garfinkel and archeologist Sa'ar Ganor from the Hebrew University of Jerusalem.
Read More: Jerusalem Post