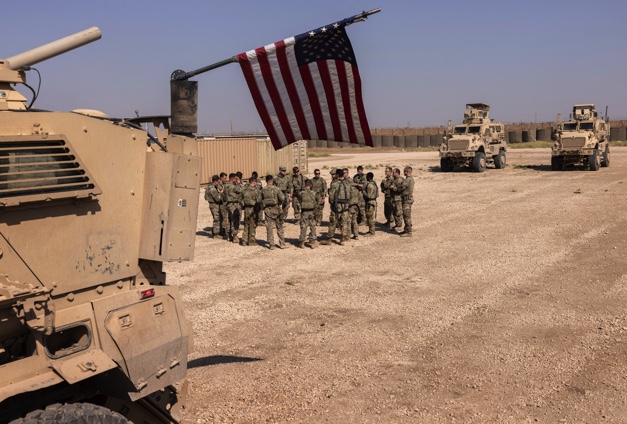 In The News
3 U.S. service members injured in Iran-backed rocket attacks in Syria
Three U.S. service members were injured in rocket attacks in Syria carried out Wednesday by suspected Iran-backed militants, according to U.S. Central Command, the latest in a slew of attacks on American personnel that U.S. officials said were directed by Iran's Islamic Revolutionary Guard Corps.
Rockets landed at two separate sites in northeastern Syria starting at roughly 7:30 p.m. local time, the command said late Wednesday in a press release. Several rockets struck inside the perimeter of Mission Support Site Conoco, followed by additional rockets that landed in the vicinity of Mission Support Site Green Village.
One U.S. service member in Conoco was treated for a minor injury and returned to duty, while two others are under evaluation for minor injuries.
U.S. forces responded to the strikes using attack helicopters, according to the release. The response destroyed three vehicles and equipment used to launch some of the rockets, and initial assessments indicate that two or three suspected militants were killed.
The latest attacks come after U.S. forces conducted precision airstrikes in Deir ez-Zor, Syria, overnight, targeting infrastructure facilities used by groups affiliated with the Islamic Revolutionary Guard Corps. The strikes were in retaliation for Iran-backed groups' recent attacks against U.S. personnel in Syria, including one on Aug. 15, and intended to send a message to Tehran that the United States will defend itself, officials said.
Read More: Politico