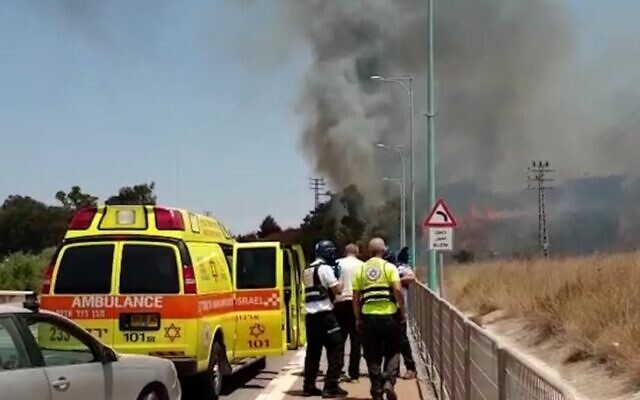 3 rockets fired from Lebanon at Israel; IDF responds with 3 rounds of shelling
Three rockets were fired into northern Israel from Lebanon Wednesday shortly after noon, causing warning sirens to sound in the Kiryat Shmona area. Two rockets hit open areas, while the third fell short of the border.
There were no reports of casualties in the attack, though the Magen David Adom emergency medical service treated four people for anxiety attacks.
In response, the Israel Defense Forces fired artillery shells at targets in Lebanon just after the attack. Some two hours later it followed up with a second and a third round.
Israel conveyed to Lebanon via UN peacekeepers that it could intensify its response if calm were not returned to the border.
Defense Minister Benny Gantz said in a statement that he had sent a "strong message to UNIFIL over the rocket fire from Lebanon."
Read More: Times of Israel