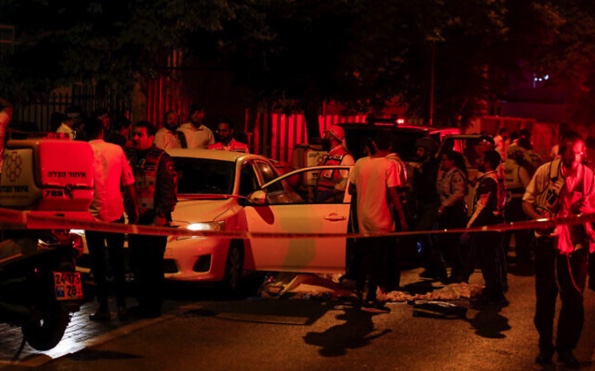 In The News
3 killed, 3 badly injured in terrorist axe attack in Elad at end of Independence Day
Three people were killed and three others seriously hurt in a terror attack in the central Israeli city of Elad on Thursday night, medics said.
The attack came at the end of Israel's Independence Day, and followed a wave of terror attacks in Israel and the West Bank in recent weeks, and repeated threats by Palestinian terror groups over the Temple Mount in Jerusalem.
According to eyewitnesses, two terrorists attacked several people with an axe and a knife at a central park and a nearby road in the largely ultra-Orthodox city. At least one of the wounded was in critical condition, and up to seven were hurt in the attack.
"There are two unconscious people here," a man could be heard screaming in a phone call with the United Hatzalah emergency service. "There is so much blood… these are wounds from an ax," the man said in the call.
The Magen David Adom ambulance service reported the three fatalities. The victims were not immediately identified.
MDA paramedics also reported another person was lightly wounded "during a fight with the terrorists."
Read More: Times of Israel