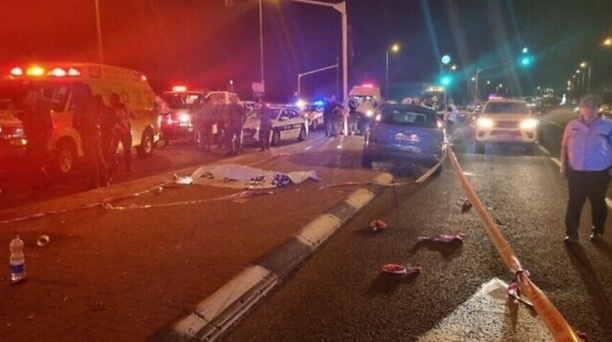 In The News
3 Israelis injured in stabbing attack, terrorist killed
Three Israelis were mildly injured in a stabbing terror attack near the central Israeli city of Modi'in on Thursday night.
According to media reports, the attacker was a 22-year-old Palestinian from Ramallah who opened car doors and attempted to stab people with a knife. At least one person was stabbed before one of the passengers sprayed the attacker with pepper spray that they had on hand.
The attacker was fatally shot in the upper torso by an off-duty member of the border police who happened to be there. Another suspect was arrested shortly later.
The Magen David Adom ambulance service said one person sustained light stab wounds, and two others were lightly injured from breathing in pepper spray. All three were treated on the scene.
Read More: JNS