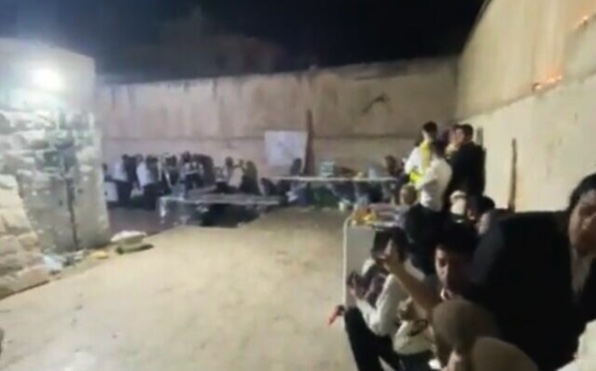 In The News
3 Israelis, including IDF commander, lightly hurt in armed clashes at Joseph's Tomb
Palestinian gunmen opened fire during clashes with Israeli troops guarding worshipers at a Jewish shrine in West Bank early Thursday, lightly wounding three Israelis, including a senior officer.
The clashes erupted as hundreds of Jewish worshipers under military escort arrived to pray at Joseph's Tomb on the outskirts of Nablus. According to the Israel Defense Forces, armed Palestinians directed "massive gunfire" at the compound.
"IDF soldiers returned fire toward the source of the shooting," a statement from the military said.
Among the injured Israelis was Col. Roy Zweig, who heads the Samaria Regional Brigade in the northern West Bank. The military said he was taken to a hospital to be treated for a likely shrapnel wound.
The other two Israelis who were hurt are civilians.
Read More: Times of Israel