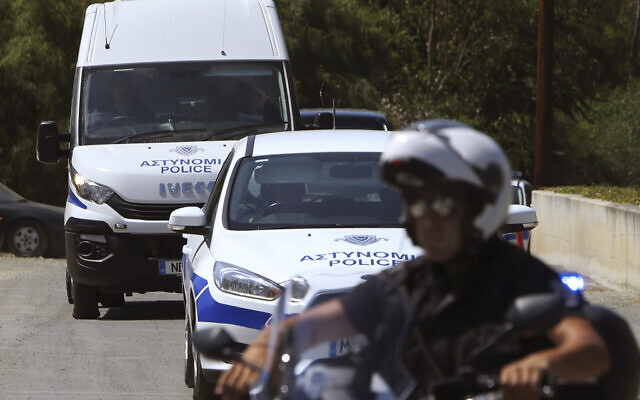 In The News
2nd suspect arrested over alleged Cyprus plot targeting Israelis – report
A second suspect has reportedly been arrested in Cyprus in connection with an alleged plot to assassinate one or more Israeli businesspeople in Cyprus last month.
According to a local Cypriot website, a 27-year-old food delivery worker originally from Pakistan was arrested on Tuesday evening after a police raid on his home. Authorities reportedly seized a number of items from his residence.
Cypriot authorities were previously said to be probing an Azeri national on terror suspicions as part of the alleged plot. That suspect was ordered held in custody another six days during a hearing last week, according to Cypriot reports.
The raid on the second man's home was said to have been as a result of an examination of the Azeri suspect's phone records.
Read More: Times of Israel