Israeli Society
200,000 pray at Jerusalem mosque after stabbing attack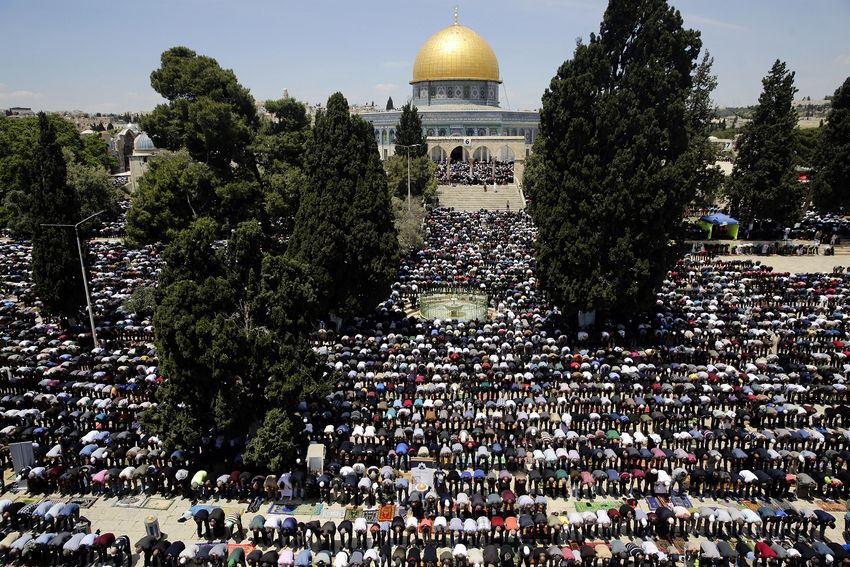 Israel implemented heightened security on Friday as some 200,000 Muslim worshipers were expected in Jerusalem's Old City as the month-long Ramadan holiday neared its end.
Friday morning already saw several incidents that resulted in the death of two Palestinians and two wounded Israelis.
Early Friday morning, a Palestinian assailant injured two Israelis, one seriously, in a stabbing attack in the Old City before police shot and killed him.
Later Friday morning, a 15-year-old Palestinian teen from Hebron was shot in the chest and killed by Israeli forces in the West Bank while a 21-year-old man went to the hospital for treatment after being shot in the stomach as they tried to breach the security fence from Bethlehem to reach Friday prayers at the Al-Aqsa Mosque in Jerusalem.
The second man was shot in the stomach at the same location and was being treated in hospital, the ministry said.
Israeli police spokesman Micky Rosenfeld said border police had been trying to stop people breaking into Jerusalem.
Another Palestinian at a West Bank checkpoint was arrested after authorities found a knife hidden in his jacket.
Read More: i24news