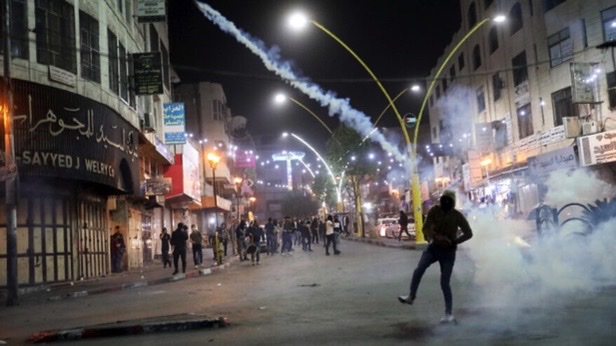 In The News
2 Palestinian terrorists said wounded in firefight with IDF near Jenin
Two Palestinian gunmen were seriously wounded during a firefight with Israeli forces operating in the Jenin area on Monday, according to Israeli media reports.
The clashes occurred in the village of Al-Yamun, 9 kilometers west of Jenin, Mako reported, citing Palestinian sources. No Israeli casualties were reported.
Eleven terror suspects were arrested in raids across Judea and Samaria on Monday, the Israel Defense Forces said in a statement.
After entering Al-Yamun to apprehend a suspect, soldiers encountered resistance, the IDF said,
"During the operational activity, dozens of Palestinian rioters violently attacked the soldiers. The rioters hurled rocks and explosive devices and fired at the soldiers, endangering their safety. The soldiers responded with live ammunition toward the suspects who hurled explosive devices. Hits were identified," the military said.
Read More: JNS