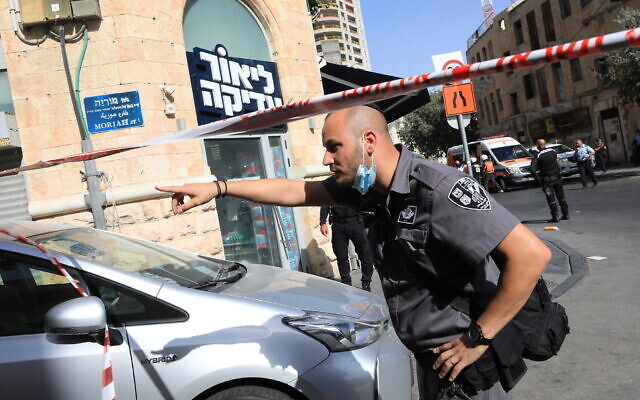 In The News
2 moderately hurt in terror stabbing in Jerusalem; attacker shot
A suspected terrorist stabbed two people outside the Central Bus Station in Jerusalem on Monday before being shot by a police officer.
The Magen David Adom ambulance service said paramedics treated two men who were moderately wounded, then took them to Shaare Zedek Medical Center. The hospital said the two were in stable condition and had suffered stab wounds to their upper bodies.
The two stabbing victims were ultra-Orthodox yeshiva students, according to Hebrew media reports.
A Border Police officer shot and "neutralized" the suspect, who was being treated after being checked by a sapper, according to a police statement.
Jerusalem District Police Commander Doron Turgeman said the suspect, whom he identified as a 17-year-old Palestinian from the Hebron area, was in serious condition. The assailant was named in media reports as Basil Shawamra, a resident of the town of Deir al-Asal al-Fauqa, near Hebron in the southern West Bank.
Read More: Times of Israel