Hamas
2 Israelis killed, 1 injured in West Bank terror shooting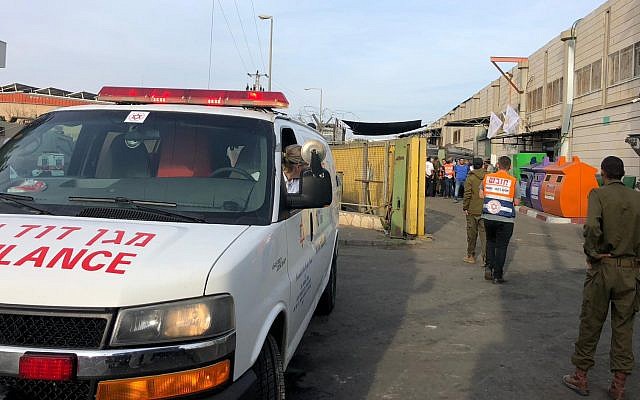 Two Israelis were shot dead and a third was wounded Sunday morning in a terror attack at the Barkan Industrial Park in the northern West Bank, the army said.
The Magen David Adom medical service said that a man in his 30s and a woman had been critically injured and were later pronounced dead.
The woman who was killed in the attack was identified as Kim Levengrond Yehezkel, 28, from Rosh Ha'ayin, and the man was named as Ziv Hajbi, 35, from Rishon Lezion.
The third victim, a woman in her 50s, was moderately wounded and taken to Petah Tikva's Beilinson Hospital for treatment. A hospital spokesperson said the victim did not appear to be in life-threatening condition.
Security forces launched a manhunt for the shooter, who fled the scene after the attack.
"The suspect arrived at the industrial park and opened fire at three civilians. Large numbers of IDF and Shin Bet security service forces have launched a manhunt for the suspect, whose identity is known to security forces. In addition, large numbers of troops have spread out throughout the area to conduct searches and checks," the army said.
The IDF spokesperson later confirmed that the shooting was a terror attack.
Palestinian media reported road closures and checkpoints throughout the northern West Bank as security forces searched for the suspect.
The suspected assailant was a Palestinian man in his early 20s from the northern West Bank village of Shuweika, near Tulkarem, the IDF said.
Read More: Times of Israel